Advancing Diabetes Self Management
St. Peter Family Medicine Residency Program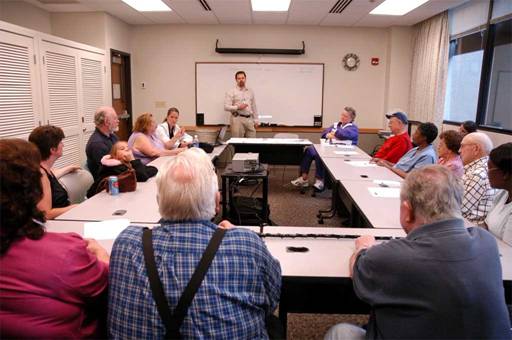 525 Lilly Rd. NE
Olympia, WA 98506

The St. Peter Family Medicine (SPFM) residency is one of 14 family medicine residency programs affiliated with the University of Washington. The hospital serves 300,000 residents in Thurston County and four adjacent counties in western Washington. The residency program emphasizes physician training for small town and rural practice, with special attention to the poor and vulnerable.

The Advancing Diabetes Self Management project at SPFM was centered on expanding the training of the provider-medical assistant (MA) team and engaging patients in their care. The goal of the project was to create a primary care system that supported healthy self management for people with chronic conditions.

A "Self Management Goal Cycle" model was used to redefine medical team-patient interaction. This model expanded the role of the MA, allowing the primary care provider (PCP) to spend more quality time with each patient. Prior to a PCP visit, the MA conducted a "planned visit" with each patient in which vital signs, labs, referrals, and immunizations were completed under standing physician orders. The concepts of patient self management goal setting were introduced and, if appropriate, the patient set a goal. The MA followed up with a phone call to the patient two weeks later to offer support and reinforcement and review and update goals. The MA repeated the process three to four months later.

Following a planned visit, a patient could choose the format of his or her PCP clinical visit. One option was a one-on-one PCP visit that included medical management and self management goal coaching. A second option was a mini-group medical visit in which two or three patients met with their PCP-MA team for a one-hour group medical/ self management goal setting session. Patients in the mini-group medical visit consented to share their medical information with the group so that medical management could occur openly with input not only from the provider team, but also from the other patients. The patients explored barriers and successes with lifestyle change and reviewed self management goals. They set new goals and, if patients were willing, they also exchanged contact information. After each visit, the same set of patients were offered a scheduled mini-group medical visit every three to four months.

Open office group visits offered an open forum for further discussion among the provider team and patients. Seven to 12 patients attended each session staffed by a faculty preceptor and a resident physician. The agenda was unstructured with the provider team coordinating the discussion, providing medical expertise when appropriate, and taking notes on each patient. The stress and distress of suffering from a chronic illness was a frequent topic of discussion. Patients supported and encouraged each other while the providers facilitated discussion of stress management and healthy coping strategies. The open office visits were supplemental to the traditional individual or mini-group medical visits.

As a result of offering choices to patients for their care, SPFM improved provider and patient satisfaction as well as the quality of care for people with chronic conditions.



Summary
Key Interventions
Medical assistant (MA) planned visits with phone follow up
Mini-group medical visits
Open office drop-in clinic
Walking club
Project newsletter
Key Accomplishments
Redesigned diabetes care to offer patient choices for their clinic visits: mini-group medical visit, traditional office visit and/or open office visit
Developed a curriculum for an enhanced role for MAs that includes planned visits with patients prior to their clinic visit
Served as a training site for primary care settings working toward improved chronic illness care
Rebuilding Chronic Care Providence: Diabetes Initiative grantee, St. Peter Family Medicine Residency Program is profiled on RWJF website. Read More >
Lessons Learned
Group and mini-group medical visits are promising alternatives for delivering quality diabetes care in primary care settings
The medical assistant plays a critical role in providing comprehensive diabetes self management services in a family medicine practice
Collaborative goal setting in a primary care setting improves diabetes self management
Grantee Presentations
Program Materials
Program Publications