Advancing Diabetes Self Management
La Clinica de La Raza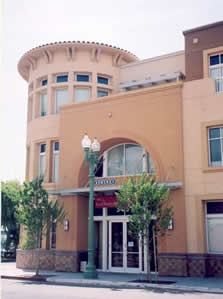 Preventive Medicine Department
1515 Fruitvale Avenue
Oakland, CA 94601

www.laclinica.org

The Advancing Diabetes Self management (ADSM) program at La Clinica de La Raza targeted Spanish-speaking adults with type 2 diabetes who resided in Oakland, CA, and were patients at La Clinica's Fruitvale and San Antonio clinics. Eighty-five percent of the patient population had family incomes at or below 150 percent of the federal poverty level, and the majority were either uninsured or enrolled in MediCal. These patients often had difficulties gaining and maintaining control over their diabetes through the traditional health care system, so innovative approaches were required.

The goal of the ADSM project was to improve health outcomes for patients with diabetes by helping them successfully manage their condition. The project used a multifaceted approach to improve diabetes self management based on the Transtheoretical Model of Change (TTM), a theoretical model of behavior change. It incorporated two elements missing from the standard medical model of care: involvement of the patient's community through peer support and patient-centered counseling. Providers at La Clinica were trained in TTM principles and used them in their clinical practices.

Patients were referred to the project by their primary care provider. They then attended an orientation meeting facilitated by a promotora, who provided support throughout the patient's involvement in the project. In addition, patients were invited to classes and groups designed to teach self management skills. Patients who were also diagnosed with depression could attend special support groups that were facilitated by a mental health professional and tailored for people who had both depression and diabetes.

Despite a variety of challenges, the Fruitvale and San Antonio neighborhoods were vibrant, lively communities where residents were actively involved in improving their surroundings and their lives. Through its use of TTM and empathetic promotoras, La Clinica's ADSM program built on this spirit and empowered its patients to effectively manage their diabetes – one patient at a time.
Summary
Key Interventions
Diabetes education classes
Groups for people with different needs:

"Circle of Friends" support group
Meditation/ stress reduction group
Cognitive behavioral therapy group for people with depression and diabetes

Walking club
Family home visits
One-on-one interaction with promotoras
Patient-centered staging and counseling based on the Transtheoretical Model of Change
Quarterly promotora-provider case conferences
Key Accomplishments
Implemented a theoretically framed program and intervention activities
Developed materials for providers that aid in assessing patients' readiness to change
Trained and successfully integrated promotoras into the primary care team
Trained promotoras to work with patients on self management plans
Lessons Learned
Providers can gain greater understanding of patients' needs and barriers to treatment adherence though working as a team with promotoras
Promotoras can successfully stage patients using the TTM and use their patient's stage to intervene appropriately
Working with promotoras in a patient-centered program improves patient outcomes when compared with care as usual
Promotoras can be trained to recognize and triage depression and to participate in mental health interventions
Grantee Presentations
Program Materials
Program Publications